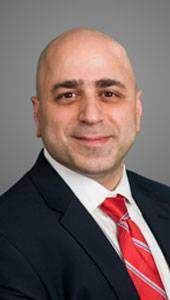 Meet Varshi Broumand, MD, FASN
Dr. Varshi Broumand is board certified in nephrology by the American Board of Internal Medicine. He is credentialed by the American Society of Diagnostic and Interventional Nephrology to perform vascular access procedures on dialysis patients. He graduated from the Miller School of Medicine at the University of Miami, where he also completed his medical training at Jackson Memorial Hospital in Miami, Florida. He completed his nephrology training at Vanderbilt University Medical Center in Nashville, Tennessee.
Dr. Broumand has been in private practice since 2001. He moved from the greater Washington, DC area and joined South Texas Renal Care Group in 2008. Also in 2008, he was voted by his peers to be among the top doctors in the Washington, DC area, as published in Washingtonian magazine. His special interests include specialized management of chronic kidney disease, hypertension, glomerular disease, and dialysis vascular access management.
Dr. Broumand participates in educational programs for the community and his peers in topics related to hypertension, diabetes mellitus and diabetic kidney disease. Dr. Broumand truly believes that promoting health through education is the key to overcoming the epidemics of diabetes, obesity and cardiovascular disease.
Dr. Broumand is fluent in Farsi and Spanish.
Click on the links below to read about what patients are saying about Dr. Broumand.
If you would like to contact Dr. Broumand directly, please call 210-265-8155, or email him at vbroumand@TexasKidneyCare.com.
Total Vascular Care
215 N. San Saba, Suite 201
San Antonio, Tx 78207
210-212-8622
210-229-0606