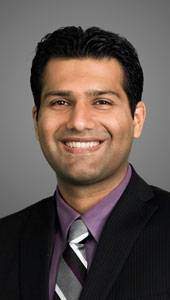 Meet Saqib Syed, MD
Dr. Saqib Syed is certified by the American Board of Internal Medicine and is board certified in nephrology. Dr. Syed completed his residency training in internal medicine at the University of Oklahoma, Oklahoma City. He completed his subspecialty in nephrology at Tulane University Hospital in New Orleans. In his last year of fellowship training, Dr. Syed served as chief fellow for the section of nephrology and hypertension at Tulane University School of Medicine.
Dr. Syed is a member of the American Society of Nephrology and the National Kidney Foundation. His special interests include glomerular diseases, hypertension, prevention of chronic kidney disease, and all modalities of dialysis.
Dr. Syed is fluent in Hindi, Urdu and Punjabi.
Click on the links below to read about what patients are saying about Dr. Syed.
If you would like to contact Dr. Syed directly, please call 210-265-8155 or email him at ssyed@TexasKidneyCare.com.
Westover Hills Santa Rosa Campus
11212 State Highway 151
Medical Plaza II, Suite 105
San Antonio, TX 78251
210-265-8155
210-477-2750