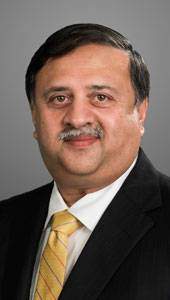 Meet Naushad Zafar, MD
Dr. Naushad Zafar specializes in dialysis and nephrology, and has been part of the San Antonio medical community for nearly a decade. Prior to practicing in the San Antonio area, he received his medical training in Pakistan and New York, after which he began his first practice in Corpus Christi, Texas.
Dr. Zafar serves as medical director at three renal dialysis clinics in San Antonio, Lytle and Hondo. In addition to maintaining his office-based practice in San Antonio, Dr. Zafar also reaches out to serve surrounding communities. He is dedicated to making sure that patients throughout South Texas have access to specialized nephrology care.
Dr. Zafar is fluent in Urdu.
Click on the links below to read about what patients are saying about Dr. Zafar.
If you would like to contact Dr. Zafar directly, please call 210-614-7900 or email him at nzafar@TexasKidneyCare.com.
Medical Center
4511 NW Loop 410
San Antonio, TX 78229
210-614-7900
210-615-1211
Hondo / Medina County
205 22nd Street
Hondo, TX 78861
210-614-7900
210-615-1211
Lytle / Tri-County
19910 IH-35 South
Suite 102
Lytle, TX 78052
210-614-7900
210-615-1211