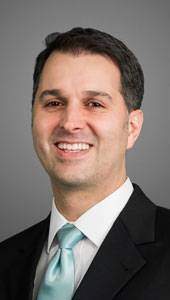 Meet Luis E. Vélez, MD
Dr. Luis E. Vélez completed his residency training in internal medicine and his nephrology subspecialty training at the University of Texas Health Science Center at San Antonio (UTHSCSA). He is board certified in nephrology by the American Board of Internal Medicine. Dr. Vélez is also an assistant professor of medicine at UTHSCSA, and worked for three years in the University Transplant Center before joining South Texas Renal Care Group. He still volunteers his time there twice per month and enjoys taking care of kidney transplant patients.
Along with transplantation, his other interests include ICU nephrology, hypertension, glomerular disease and sodium disorders. Dr. Vélez grew up in San Antonio and knows the community and culture well.
Dr. Velez is fluent in Spanish.
Click on the links below to read about what patients are saying about Dr. Vélez.
If you would like to contact Dr. Vélez directly, please call 210-212-8622 or email him at levelez@TexasKidneyCare.com.
Total Vascular Care
215 N. San Saba, Suite 301
San Antonio, Tx 78207
210-212-8622
210-229-0606